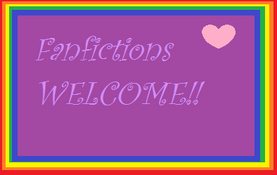 Welcome
This is the main hub for all fan fiction pages.
You can publish your fan fiction about Endventures, Monster School and other wikia related topics on their respective pages. You are also allowed edit other people's writing, as long as it's constructive.
You can publish stories about the wikia or anything you like just as long you read the rules!
Main Fan fiction page. (you are here now.)
Endventures Fan fiction page. (go there)
Wikia stories Fan fiction page. (go there)
Blog fanfics
Rules
Follow the overall wikia rules regarding appropriate content.
Do not spam stories over the wikia, post them either in a blog or on the correct fan fiction page.
Please put rating on your stories: Examples: M, PG, G, etc.
Make sure you put your username at the title of the story, so we can see that it is made by you.
Do not remove, negatively alter or grief other people's stories.
Don't copy other people's story's, unless given permission to do so and crediting them.
Make sure you finish your story, if you can't complete it you may remove the story. (If your just having a break, don't remove it!)
You may also add chapters as pictures, or as a form of illustration for further details.
Anything that isn't related to the wikia and/or the Willcraft series will be removed!
For Luna: Please make sure that everyone follows these rules.
Have fun writing!